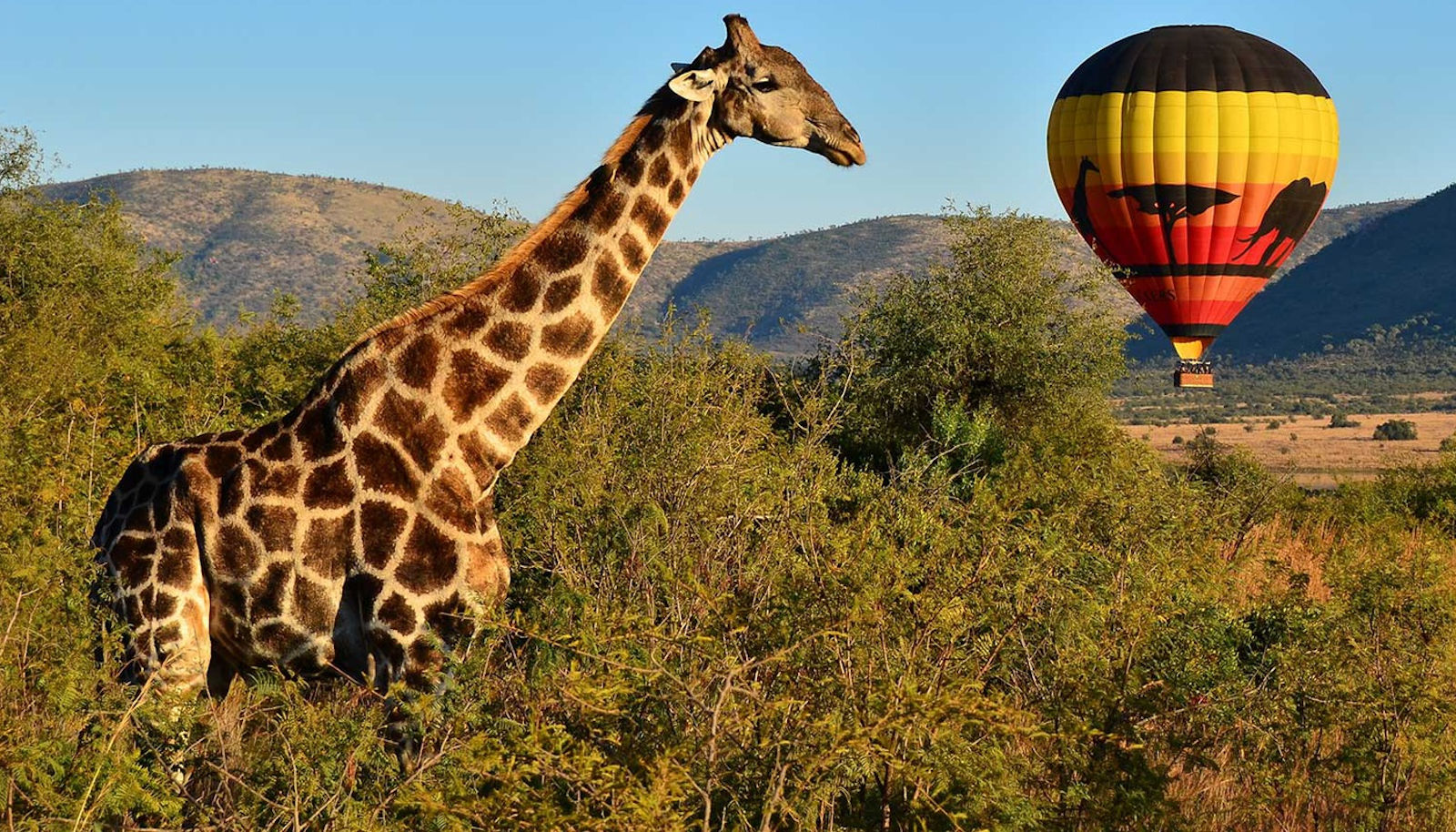 Safari and hot air balloon ride in Pilanesberg National Park (1 night)
A hot air balloon ride over a wildlife-rich national park that is actually an extinct volcanic crater is a unique experience – and you might even be lucky enough to see Africa's Big Five.
Join one of our safaris through Pilanesberg National Park with our trained guides and get a unique opportunity to see Africa's Big Five (lions, elephants, buffaloes, leopards and rhinos) from the air.
Pilanesberg National Park, which is actually an extinct volcanic crater, covers an area of ​​55,000 hectares and is a reserve for a huge variety of wildlife, including The Big Five. Without a doubt, the best way to experience the park and its wildlife is in a hot air balloon, which we would allow ourselves to call an experience of a lifetime.
There is a departure every morning depending on the weather and the number of passengers. You will be picked up by your guide and driven through the park to the meeting point where the balloon crew will be waiting. We drink coffee and tea while the balloon is set up.
The flight lasts approximately one hour, and upon landing, sparkling wine is served and everyone is given a "flight certificate".
You then follow a leisurely game drive back through the park to a 5-star privately owned safari lodge, where breakfast is served. After breakfast we drive home to Temba.
Price per person
6.000 ZAR (balloon activity only)
Note
A minimum number of passengers is required to make a balloon flight.
This tour also requires an overnight safari in Pilanesberg National Park